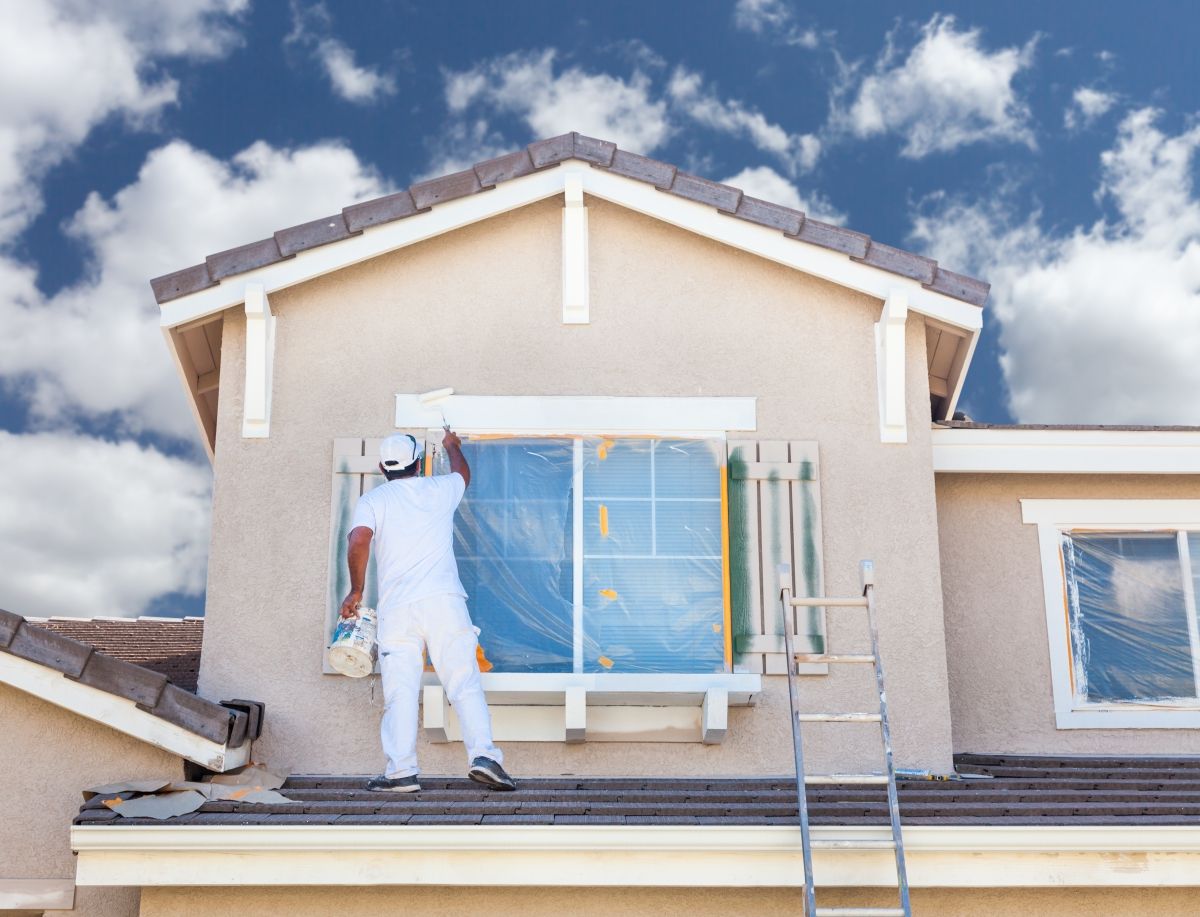 Top Five Reasons To Hire A Professional Painter
Balderas Painting Service
Anyone can head down to their local hardware store and pick up a few cans of paint, brushes, and a drop cloth. When you have a vision for refreshing a room in your home that enthusiasm and energy can take you pretty far!
But there's a point where you're looking at a blank wall and Googling what to do next. Maybe watching those YouTube videos about taping off windows or how to avoid runs are starting to overwhelm you. Or you're not quite sure if you bought the right type of paint for the room — matte? High-gloss? Eggshell?
Pretty soon the job is taking much longer than you expected and getting the right results are proving challenging — trust us, edging is a long, delicate process!
Save yourself time and reduce headaches by hiring a professional painter. Balderas Painting Service is proud to provide the Fort Worth area with high-quality, professional paint services for both homes and offices. We know painting! If you're looking for a professional painter, contact us today. If you're still unsure about whether or not to hire a professional painter, then continue reading to learn a few of the reasons to do so.
Years of Experience
Everyone's an expert in something — and we are experts at painting. Put our years of experience to work for you by hiring our professional painters
Professional paint contracts can also help you choose the right color for your room, matching the right paint to your unique needs. We've seen what works in rooms similar to yours and we also keep on top of the latest trends in interior and exterior paint. We consult on paint types, colors, and more! We also know the best stains on the mark.
If you're in need of exterior painting, we will also inspect and alert you to any problems we find, like rot or decay.
Save Time and Reduce Stress
The number one reason to hire a professional painter is to save yourself time. Our professionals are efficient, and can edge, prime, and paint a room much faster than the average homeowner.
We also bring our own tools and materials, so you don't need to waste time going back and forth to the hardware store every time you need something new. We know how much paint and primer it takes to cover the size of walls you have, and we know what to pack before we come to your home.
High-Quality Work
It goes without saying that a professional painter from Balderas Painting Service will provide you with the highest-quality painting services.
Painting is a tedious process and requires excellent attention to detail. We know how to handle ceilings, crown molding, baseboards, window wells, skylights, large foyers, and more! If you have a tricky room or project, we'll talk with you about how we'll approach each challenge and produce a finish without runs on your walls or drips on your flooring.
You can trust us to buy new paint for each job and we use recognized brands such as Behr and Sherwin Williams. We would never skimp on paint or switch to cheaper brands of lesser quality. If you'd like to buy your own paint (or you ambitiously bought paint for a room and got overwhelmed trying to accomplish the project on your own), then we're happy to quote you for only the labor required to finish the job.
Superior Tools
Here at Balderas Painting Service, we keep up on the latest technologies in the painting field. We bring all the equipment we need. You might think of the traditional tools, like drop cloths, pans, and tape (we've got that covered). But we also have painting tools you might not think of that can really speed up the job. We have hand maskers, pivot ladders, brush extensions, and toe boards for exterior paint jobs.
Insurance
All of our professional painters are insured and we're happy to give you a copy of our policy upon your request.
It's important for a professional painter to be insured because you as the homeowner are protected if one of our workers happens to get hurt in your home. Of course, we don't want any of our painters to be injured on the job, but it's our job as a professional painting company to cover our painters with liability insurance.
If the painting contractor you hire doesn't have insurance, you can be held personally responsible for any injuries sustained while the painter is on your property.
Balderas Painting Service Fort Worth
Gabriel Balderas founded Balderas Painting Service in 2001 — which means we have nearly a decade of experience as a painting company. Our goal has always been to provide high-quality service at honest prices.
Our painting company has strong values, and we believe that as professional painters our job is to do what we say we're going to do, and do it correctly. We respect our homeowners and respect you, your family, and your property. Contact us today for home or commercial painting projects.